AAC delivers affordable innovative technological solutions through "Enterprise Engineering." This approach focuses on market "communities of interest" (COI) commonality based on progressive "best of breed" capabilities and technologies. Enterprise engineering spans across advanced development, engineering development, full scale development, production manufacturing, and in-service support.
AAC executes its enterprise engineering activities through geographically distributed, locally led centers of excellence (COEs), each of which is resourced to provide complimentary (vice competing) engineering and programmatic support for AAC's enterprise activities, ensuring that the AAC "whole" is greater than the sum of its parts. COE alignment strives for proficient, unified, cross functional enterprise engineering focus teams aligned with enterprise market Major Programs, Products & Services.
Each COE will, at times, be both the designated lead on a particular "Major Program," and the provider of common "Best of Breed" products/services to that engineering activity. In this way, the COEs provide, maintain, and cultivate the engineering resources required to plan and develop our "Best of Breed" products and services, and to execute assigned keep/capture Major Programs, in accordance with corporate enterprise market and engineering objectives. These integrated top-down (planning) and bottom-up (execution) activities are continually evaluated as part of AAC's metric-driven, results-oriented Planning, Performance, and Evaluation Continuum.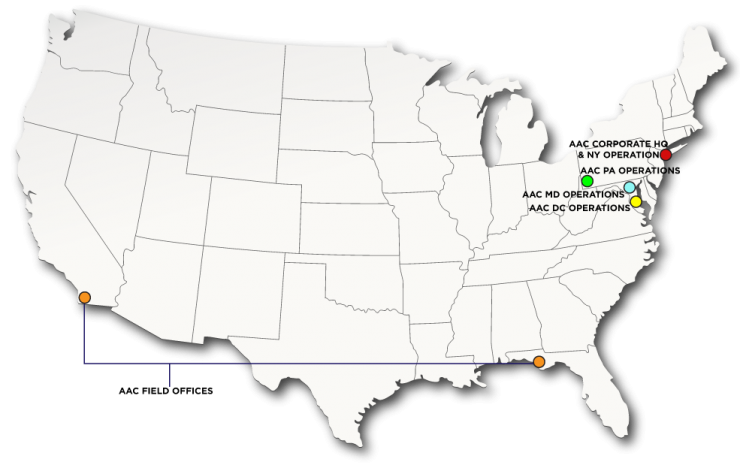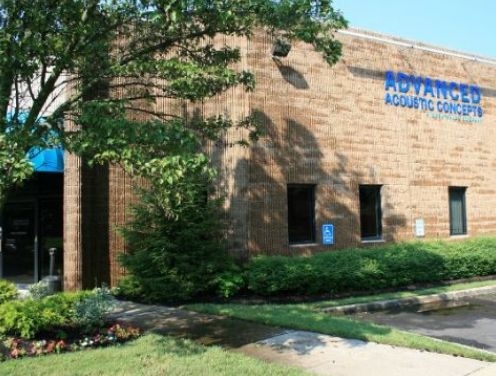 AAC Corporate HQ & NY Operations
425 Oser Ave
Hauppauge, NY 11788
Phone: (631) 273-5700
Fax: (631) 273-5809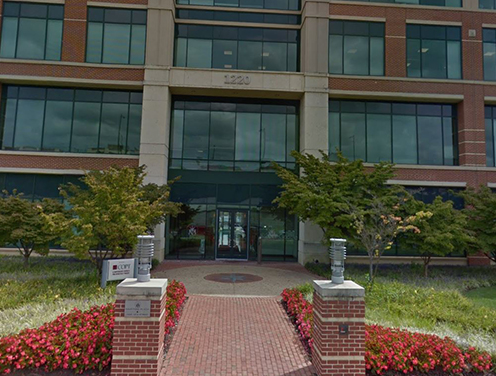 1220 12th Street SE Suite 180
Washington, DC 20003
Phone: (202) 350-9614
Fax: (317) 386-0090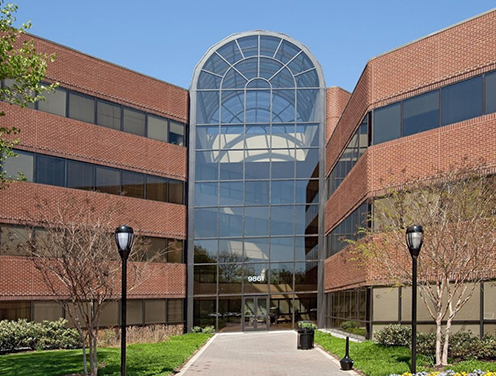 9861 Broken Land Pkwy Ste. 110
Columbia, MD 21046
Phone: (410) 872-0024
Fax: (410) 872-0034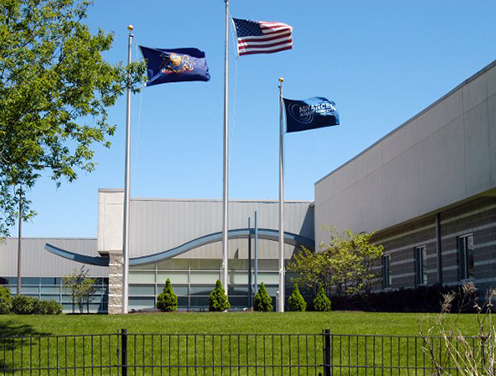 1080 Eberly Way
Lemont Furnace, PA 15456
Phone: (724) 434-5100
Fax: (724) 434-5101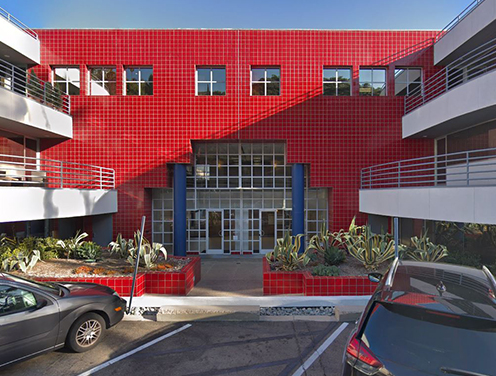 AAC FIELD OFFICES
• 4025 Camino Del Rio S #300
San Diego, CA 92108
Phone: (619) 542-7708
Fax: (619) 542-7709
• Panama City, FL
Onsite Support at NAWC PC Navy Base