AAC is built on innovation.
We hire the critical thinkers, problem solvers, and the leaders of tomorrow to continue our strong tradition as a groundbreaking technology company.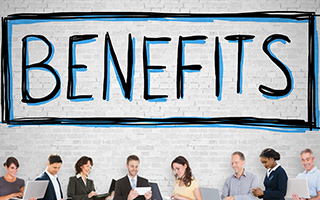 BENEFITS AND WELLNESS
We offer a variety of benefits including medical, dental, vision, life, short/long term disability, telemedicine, tuition reimbursement program, employee assistance program, and a competitive 401(k) plan (Roth/Traditional).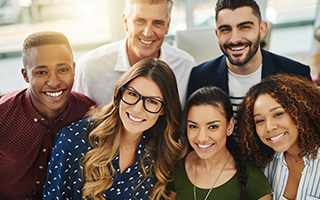 DIVERSITY AND INCLUSION
We believe that a diverse and inclusive environment makes us a stronger Company. We embrace different points of view, respect one another in the workplace, and understand that an inclusive environment furthers creativity, innovation, and business performance.
WORK-LIFE BALANCE
We understand there is more to life than work. AAC operates on a 9/80 compressed work schedule where employees work 80 hours in 2 weeks, and our office is closed every other Friday. We also offer a competitive Paid Time Off (PTO) program, parental leave, adoption assistance, and paid holiday time.
CURRENT JOB OPENINGS AT AAC
Senior Program Financial Analyst
Req ID: 102371
Location: Hauppauge, NY

Director, High Volume Manufacturing Operations
Req ID: 101700
Location: Austin, TX
Systems/Weapons Safety Engineer II
Req ID: 101699
Location: Huntsville, AL

Software Engineer
Req ID: 100769
Location: Columbia, MD/Manassas, VA

Systems Integration and Test Engineer II
Req ID: 100890
Location: Lemont Furnace, PA
Contracts Manager
Req ID: 101355
Location: Washington, D.C.
Program Financial Analyst – Enterprise Resource Planner
Req ID: 101356
Location: Hauppauge, NY
Principal Software Architect
Req ID: 101357
Location: Hauppauge, NY
Hardware Engineering Assistant
Req ID: 101359
Location: Lemont Furnace, PA
Electronics Technician
Req ID: 101360
Location: Lemont Furnace, PA
Systems Test Engineer
Req ID: 101385
Location: Hauppauge, NY
Contracts Administrator
Req ID: 101386
Location: Washington, D.C.
Lab Engineering Technician
Req ID: 101387
Location: Manassas, VA
Software Engineer
Req ID: 101388
Location: Hauppauge, NY
Quality Engineering Manager
Req ID: 101390
Location: Lemont Furnace, PA